Our second unit of the year focused on Innovation. By understanding the United Nation's Global Goals campaign, students explored questions like 'How are innovation & society interdependent?' and 'What is the process for exploring ideas?'. Students focused on Goal #9-- Industry, Innovation & Infrastructure, creating their concepts for transportation of the future.
Students first explored the UN's Global Goals, and the #envision2030 campaign. We spent time talking about the world today, and what it might look like in 12 years when our 3rd level students will be around 21 years old. The Global Goals campaign presents incredible challenges that people face the world over. Our students focused on Goal #9, and specifically, how transportation can and will evolve.
Brainstorming
Next, we brainstormed-- we discussed the current problems created by transportation, the issues and dangers for both people and the planet. This inspired students to begin creating solutions and dreaming up incredible concepts for that the future of transportation might be.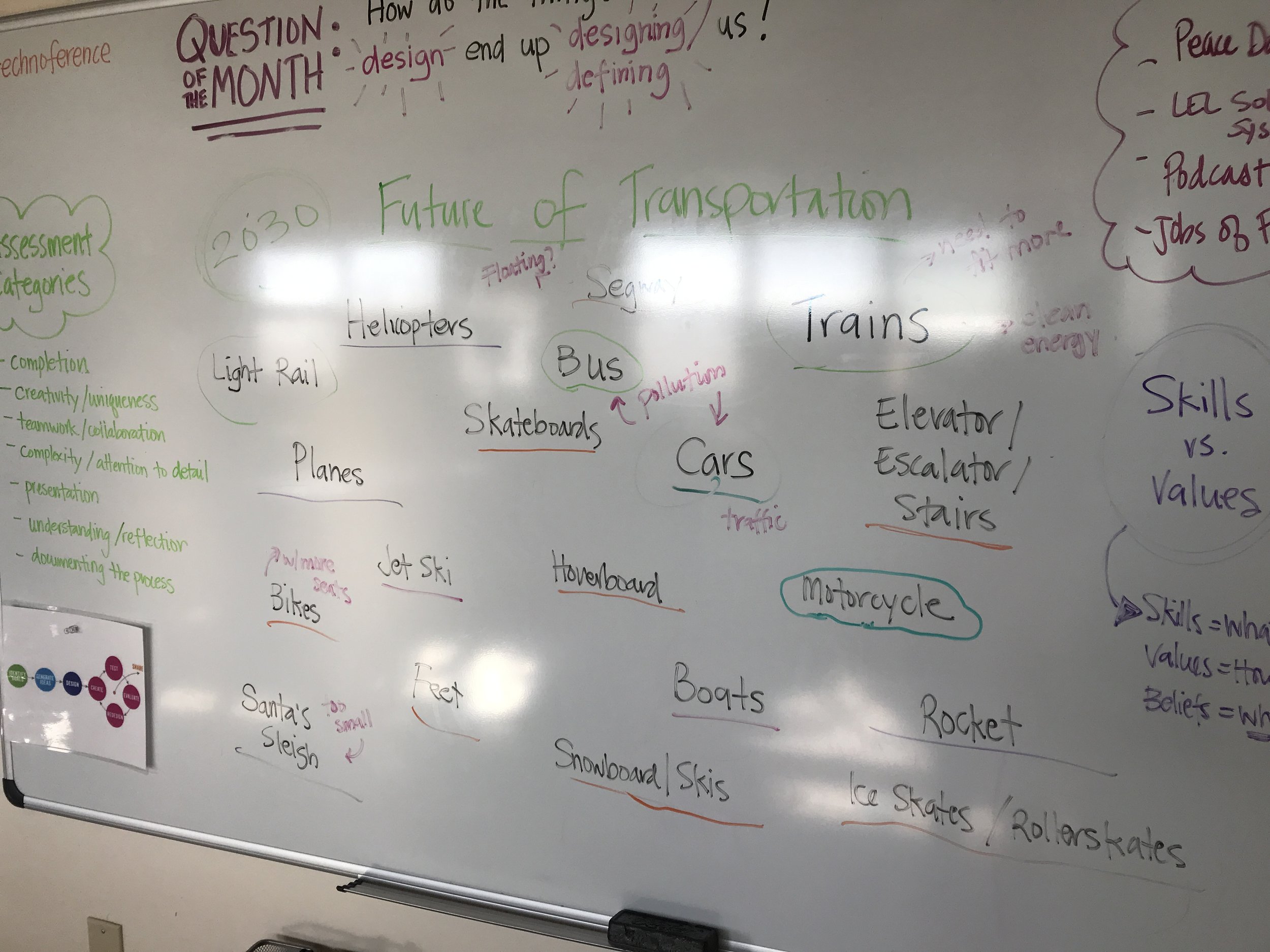 Prototyping
Students quickly went to work on making sketches and drawings of some of their ideas. Many worked individually, while some students teamed up after realizing their 'vehicles' solved similar problems or took similar approaches. Below are some of the mockups students created.
Building
After two class sessions of prototyping on paper, students took their ideas to a whole new dimension! By using Tinkercad, students learned the concept of 3D modeling and creating in a three dimensional space. This process allowed students to focus on spatial awareness, fine motor skills and transferring an idea from concept to reality. Below are screenshots of their creations, which you can easily match up to many of their prototype drawings above.
Printing
Finally, students sent their projects to the 3D printer, learning the importance of scale and orientation on the workplane in having a successful print. Check back here for more photos of our students with their finished projects soon!